Verified Reviews Promotion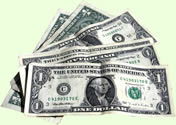 get paid $$$ for your opinion!
WE NEED YOUR HELP! Right now we are looking for verified* customer reviews for any and all of the products discussed on this site. We want your opinion so much that we'll pay you cold hard cash! See how much you'll earn for just a few minutes of your time!
It's extremely easy to do! Just follow the easy steps below to get your free money! It's like getting cashback on whatever course you buy!
try any product
Purchase and try out any of the educational courses reviewed on this site. Be sure to bookmark this page so you can easily claim your cash. If you already own the course, you can skip this step.
Generally, we recommend that you use a course for at least a week before submitting a review.
Note: This promotion is not done through any company whose products we review on this website.
submit review
Come back to this website and find the "write review" link for the product you want to review, enter in all required information and submit your review!
Note: Eligible verified reviews don't have to be extremely long or exhaustive, but we do require that they have a minimum of 200 words. Non-verified reviews on the other hand, only have a 30 word minimum. You are not being paid to be favorable or unfavorable towards any given product, so please speak out! For writing tips and guidelines see any of the products "write a review page" for details.
send receipt
In order to qualify your review as "verified", send proof of purchase to

. You can either forward your sales receipt or include a screenshot of your email receipt. If there's any sensitive information in your receipt, be sure to remove it before sending. Unverified reviews will still be published if they are in compliance with our regulations, but the review must be verified afterwards to receive the cash reward.
When you send the receipt, include a note stating the email address you want to receive the payment.
get paid!
The default payment method for sending your money for your verified review is through PayPal and will be sent from

to whatever paypal address you specified. If you want a Amazon.com gift card instead, we can arrange that as well. Currently those are the only 2 payment methods we offer.
Note: Typical time to process your PayPal deposit will be 1-2 business days.
faq
Q. How much money will I make for my review?
All eligible Verified reviews will earn a minimum of $10.00 cash. Depending on the length and written quality of the review you can earn up to $20.00. (as determined by site administrators) All amounts are in US dollars, and will be paid using PayPal.
Q. What are "verified reviews"?
Verified reviews are reviews submitted by product users that have been verified to have owned a particular educational product. Non-verified reviews are also accepted on this site, but only verified reviews receive a cash reward.
Q. Can I write more than 1 verified review?
Yes you can, but only 1 verified review per product. To get paid for each additional review, you need only follow the same regulations as you did in the first review you submitted.
Q. Why are you paying for reviews?
Simply put, we want real customers opinions on the educational products we mention on this site. This makes the site content more relevant to our readers.
Q. When will I receive my money?
Processing verified reviews typically takes 1-2 business days once the review and proof of purchase has been submitted.